In addition to Mascot's fiftieth anniversary, SORG also attended Glasspex India 2019 in Mumbai. There we were able to cultivate existing contacts and have intensive discussions with potential customers. We also had the opportunity to give a talk on our innovative forehearth systems at the "Glass Industry 4.0 – 13th International Conference".
From 9th to 12th of October our sales people were busy in Mumbai, India. On the one hand, we were invited by Mascot (our local representative) to their 50th company anniversary. At the cozy party in a beautiful ambience, we had the opportunity to get together with many well-known faces from the glass industry and to exchange views.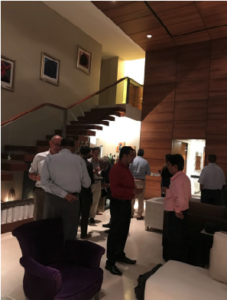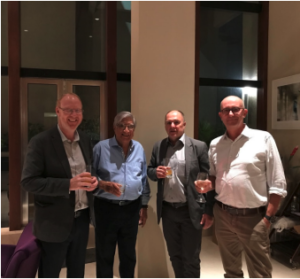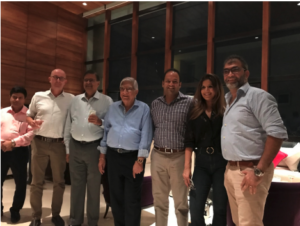 On the other hand, the Glasspex India 2019 took place, where we participated together with the EME. The fair was very well attended and we had a great number of visitors on our stand. Many existing customers came by, with whom current projects were discussed and contacts maintained. In addition, some potential customers came to the booth, with which intensive discussions took place.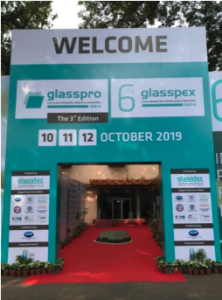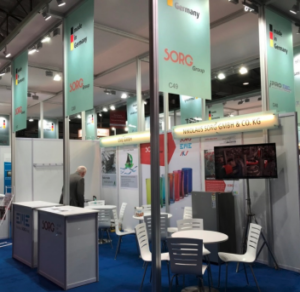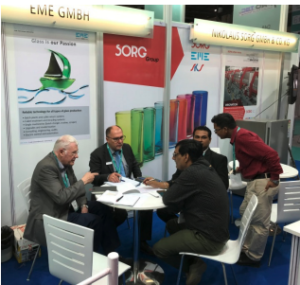 Parallel to the fair, the AIGMF (All India Glass Manufacturer's Federation) held the "Glass Industry 4.0 – 13th International Conference". There, SORG gave a talk about our innovative forehearth systems, including the 340S+® forehearth. The speech was well attended and led directly to a request. In general, the event was a good platform to present ourselves. In addition to the SORG presentation, EME gave a talk on "Glass Recycling – Potentials for Indian Glass Manufacturers". Also other presentations were given on topics such as "Sophisticated Glass Handling and Processing in the Era of Industry 4.0", "Furnace Optimization and NOx Reduction" and "Energy Savings in Glass Making".